Coreografia estudo#1
, 2016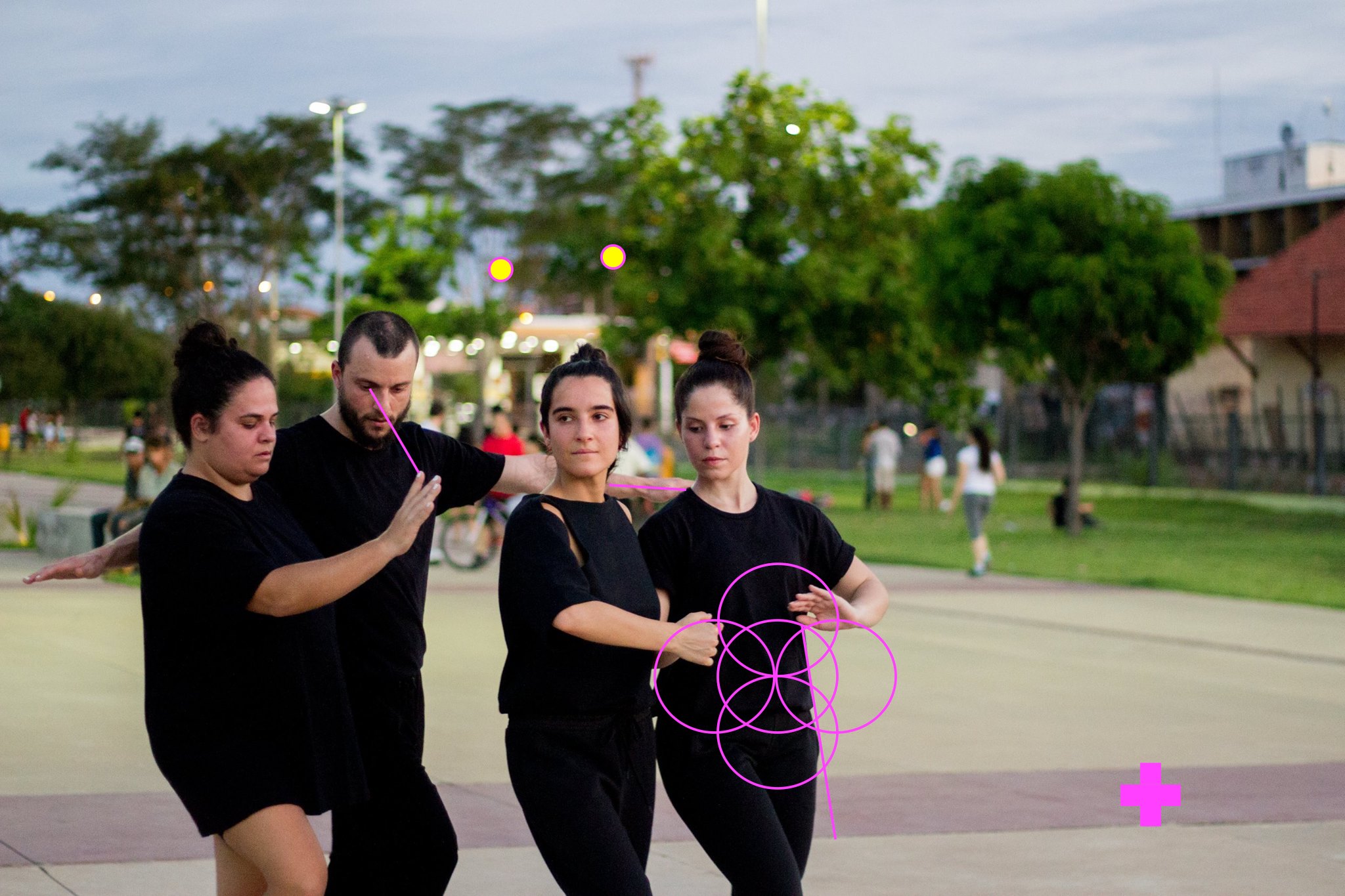 en
The etymology of the word choreography is "writing for a choir", or, "written to move together". Choreography has served to organize the state and its war machine. According to André Lepecki* dance has always existed, but its codification in the form of choreography was captured by the state. The first functions of choreography were to organize heteronormativity and reproduction, i.e. one danced to learn good manners, to perform at court, to find a wife or a husband. "Coreografia estudo#1" is a study about structure, control and the architectural capacities of choreography. In this study, geometric drawings based on numerical patterns define the trajectories of four dancers. There is a minimum amount of elements in the score, which are repeated and recombined. It is through interruptions of the unison and through desyncronization that different paths and new relationships emerge between the dancers. This short choreography is mechanical and labyrinthine. It is a calculation that becomes vertigo. An optical puzzle. The creation of this score was inspired by one of Trisha Brown's "Early Works" (1960s).
*Radio Web MACBA (Museum of Contemporary Art Barcelona).
pt
A etimologia da palavra coreografia é "escrever para um coro", ou, "escrever para moverem-se juntos". A coreografia tem servido para organizar o estado e sua máquina de guerra. De acordo com André Lepecki*, a dança sempre existiu, mas sua codificação na forma de coreografia foi capturada pelo Estado. As primeiras funções da coreografia eram organizar heteronormatividade e reprodução, ou seja, dançava-se para aprender boas maneiras, se apresentar na corte, para encontrar uma esposa ou um marido. O "Coreografia estudo#1" é um estudo sobre estrutura, controle e capacidades arquitetônicas da coreografia. Neste estudo, os desenhos geométricos baseados em padrões numéricos definem as trajetórias de quatro bailarines. Há uma quantidade mínima de elementos na partitura, que são repetidas e recombinadas. É através das interrupções da uníssono e da dessincronização que diferentes caminhos e novas relações surgem entre os dançarinos. Esta curta coreografia é mecânica e labiríntica. Ela é um cálculo que se torna vertigem. Um quebra-cabeça óptico. A criação desta partitura foi inspirada por um dos "Early Works" de Trisha Brown (anos 60).
*Radio Web MACBA (Museu de Arte Contemporânea de Barcelona).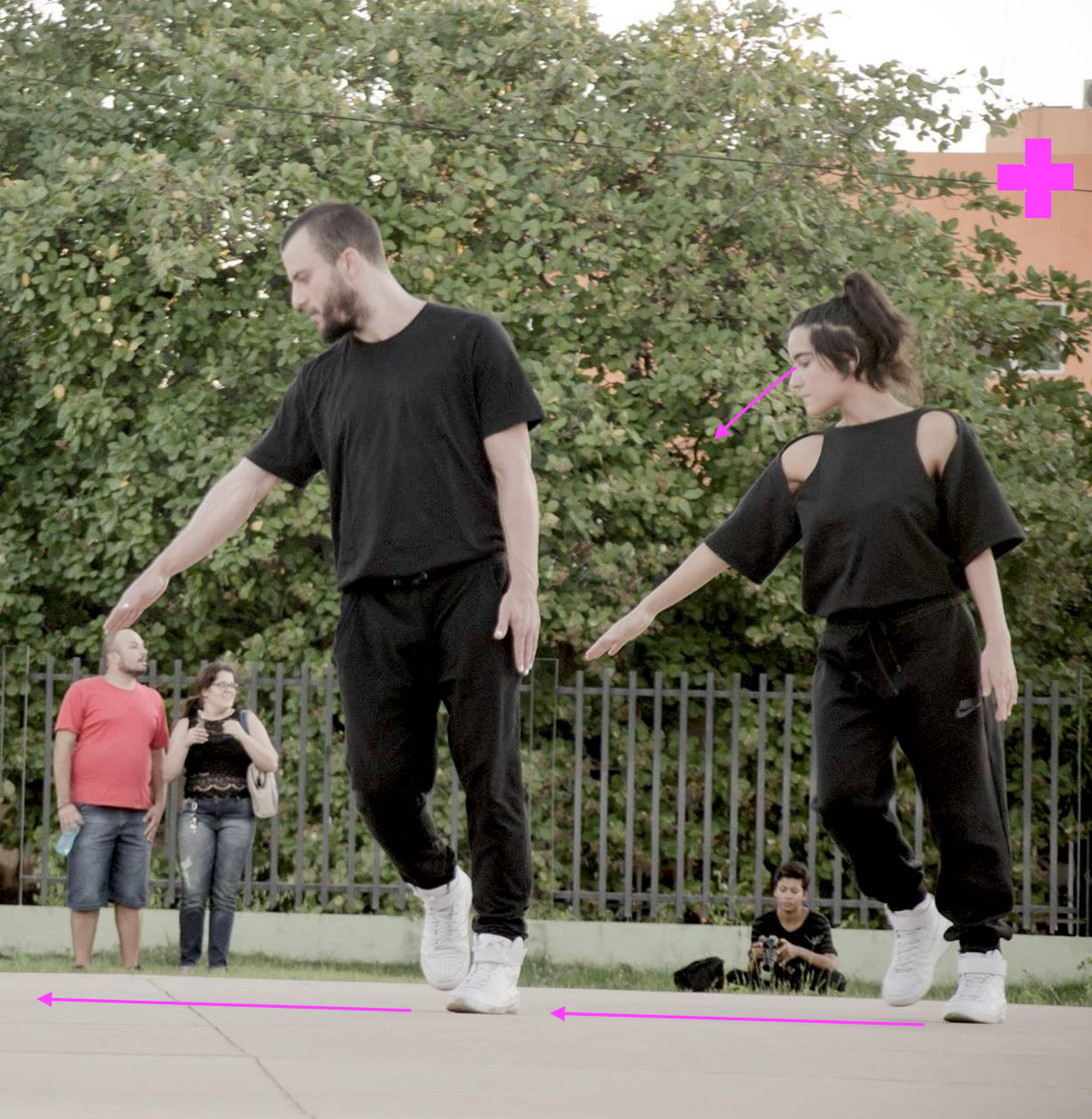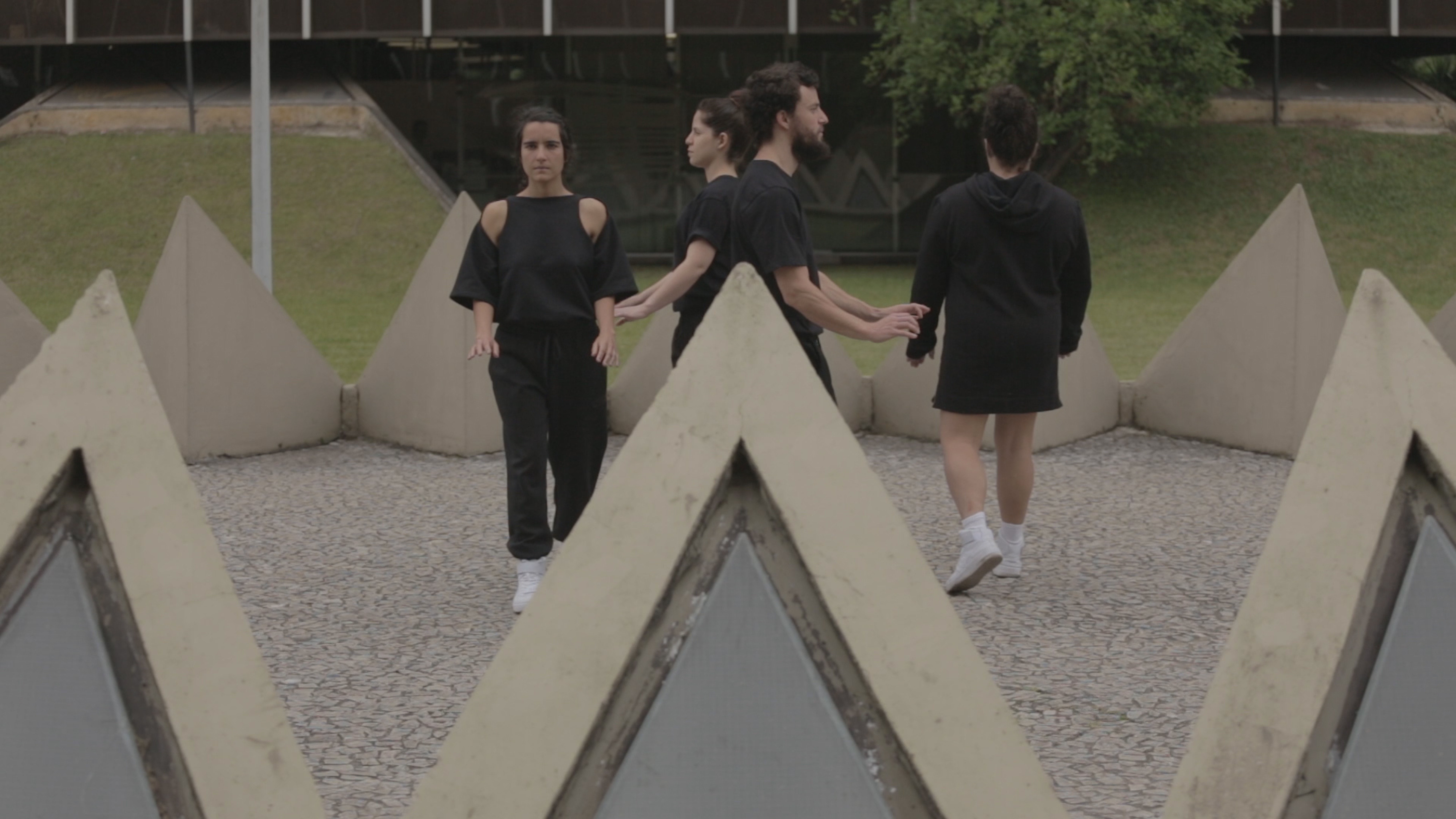 Choreography and Scores: Michelle Moura
Co-choreography and performance: Bernardo Stumpf, Bia Figueiredo, Cândida Monte, Thaisa Marques
Music: Kaj Duncan David
Clothes: Caroline Ricca Lee
Collaboration in creation: Bárbara Wagner, Javier Calderón, Mario Lopes, Paulina Vielma, Sol Dugatkin
Acknowledgements: Mario Lopes, Javiera Peón-Veiga, Casa Hoffmann/Curitiba, Cristina Herrera/Cultural Gate, Daniel Kairoz/Terreyro
Coreográfico, Grupo Vão.
Support/residency: PLUSbrasil Platform at Villa Walberta, Feldafing/Germany. NAVE, Santiago/Chile
This project was awarded the Funarte Dance Prize Klauss Vianna 2014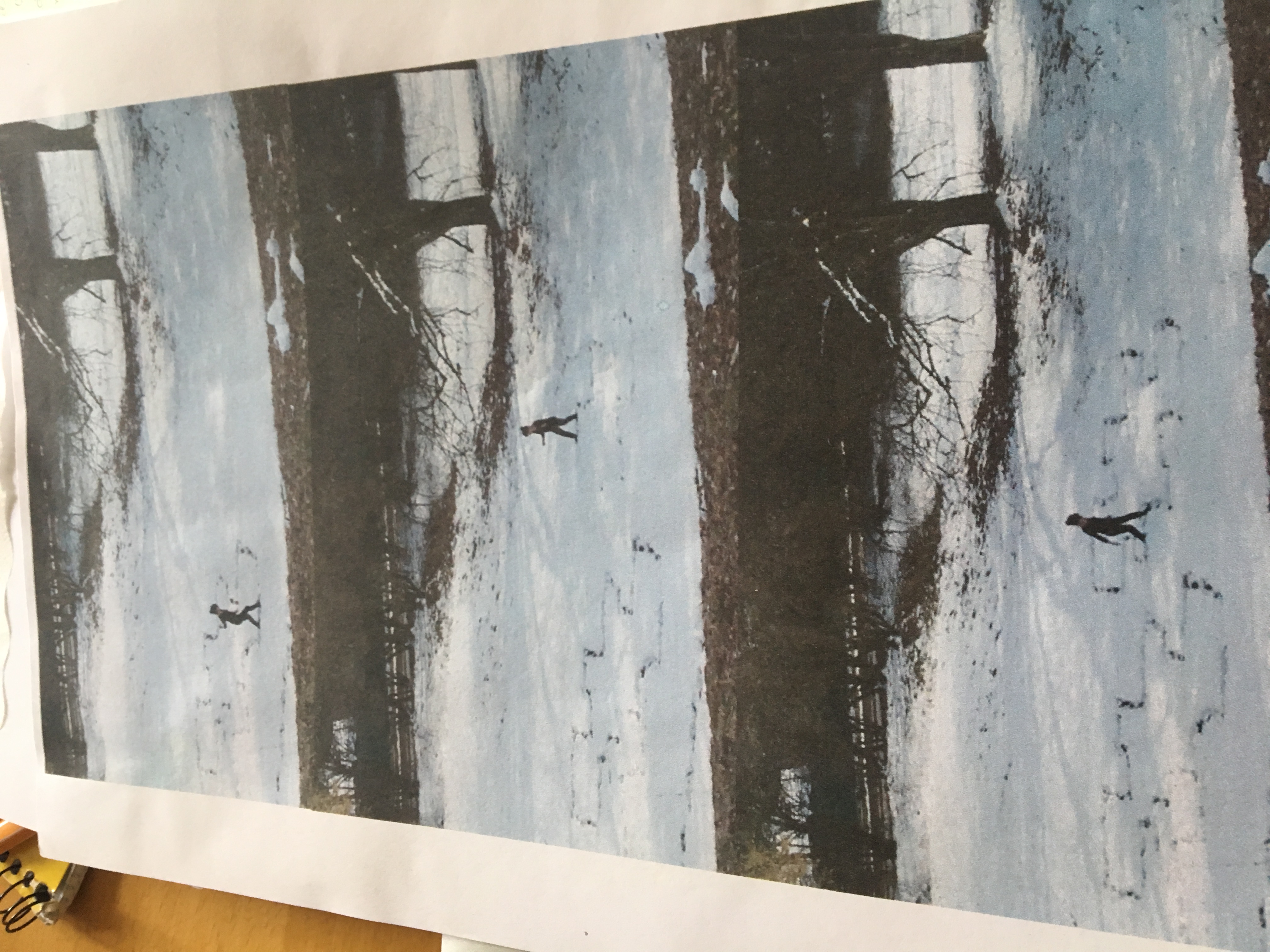 Sesc Consolação, São Paulo, BR
Bienal Sesc de Dança, Campinas, BR
Mostra Novos Repertórios, Curitiba, BR
JUNTA – Festival Internacional de Dança, Teresina, BR
MUMA, sala de exposição 1, Curitiba, BR
Open studio Coreografia estudo #1 (residency)
open studio Coreografia estudo#1 (residency)
Villa Walberta residency, Feldafing, DE